Count on St. James's Paving, Landscaping and Yard Drainage Company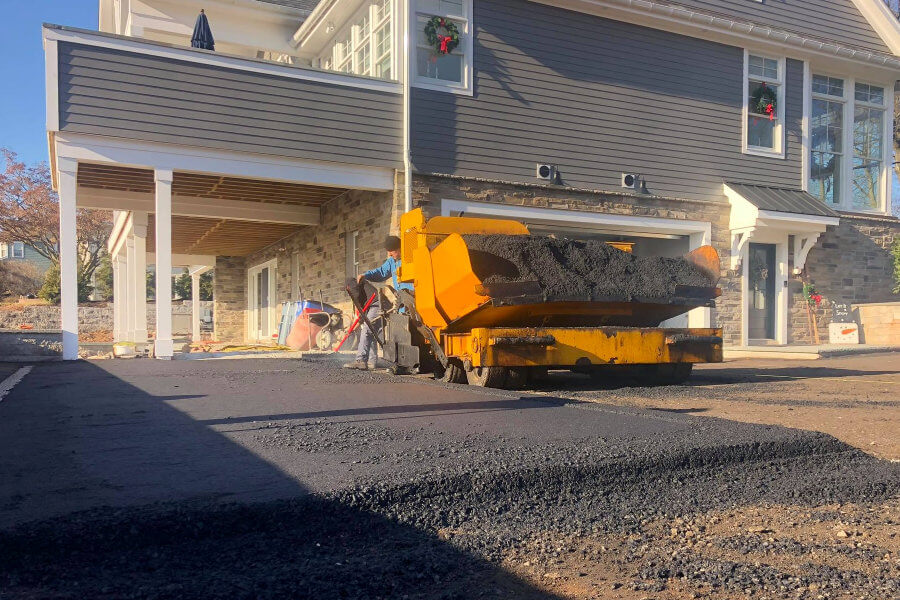 St. James Paving Contractors
St. James, MO 65559
Enjoy Your St. James, MO Property
Comprehensive Property Maintenance
Residents of St. James, MO, like to spend time outdoors appreciating the natural beauty of their surroundings. St. James is known as the Forest City of the Ozarks and the gateway to the Ozark Scenic Riverways. Bordered by Maramec Spring Park and the 6,500 acre Woods Memorial Area, and located only 30 minutes from the Mark Twain National Forests, St. James offers its residents plentiful opportunities for outdoor adventures. When it's time to relax, St. James residents enjoy spending time at home with family and friends. A beautifully landscaped yard can be an excellent retreat and a great place to entertain guests. Unfortunately, St. James properties are at the mercy of summer droughts, winter ice and snowstorms and heavy spring rains that can cause your property to flood and your driveway to buckle and crack. Also, the violent storms and tornadoes that occur in St. James can threaten your family's safety, making it essential for you to have your own storm shelter. The Titan Paving, Yard Drainage and Grading professionals have the critical expertise and specialized equipment to address your commercial or residential property's unique safety and maintenance needs, making it an outdoor destination you can be proud of!
History in St. James, Missouri
Residents and businesses located near West St. James Boulevard, Route 66, West Washington Street, St. Francis Avenue, Hardy Street, St. Ann Avenue, Courtney Street, Springfield Road, St. James Winery, Meramac Vineyards Winery and throughout this small, vibrant community of St. James rely on Titan to provide them with top-notch professional property maintenance services. Don Mutz and his team of experts deliver an array of excellent property maintenance services to St. James businesses and homes, including yard drainage system design and installation, landscaping, driveway and parking lot paving, and storm shelter design. Over 17 years of experience enables us to expertly assess your St. James property's needs and provide you with top-notch residential and commercial property maintenance services.
Outdoor Construction Services
Residential & Commercial
Read What Your Fellow St. James Neighbors Are Saying About Titan

Highly Recommend for Storm Shelter Installation!
We love living in Rola, but I knew I'd feel better knowing we had a safe place to shelter during the more serious storms that pass through now and again. My neighbor recommended Don Mutz from Titan because he does more than just install shelters. Don was great to work with and took a comprehensive approach to evaluating my storm preparedness needs. He made sure my land was properly prepared by re-grading it and designing and installing an efficient stormwater drainage system. Eliminating flooding ensured we're able to get in and out of the shelter when we need to, and has also improved the appearance of our yard. I can't say enough great things about Titan!
~ Matt S., St. James, MO 65559
(Angie's List Review)
Check Out Our 5-Star Reviews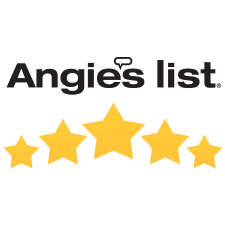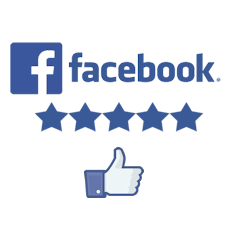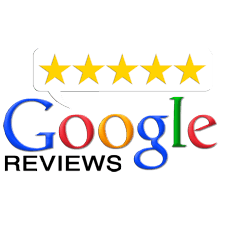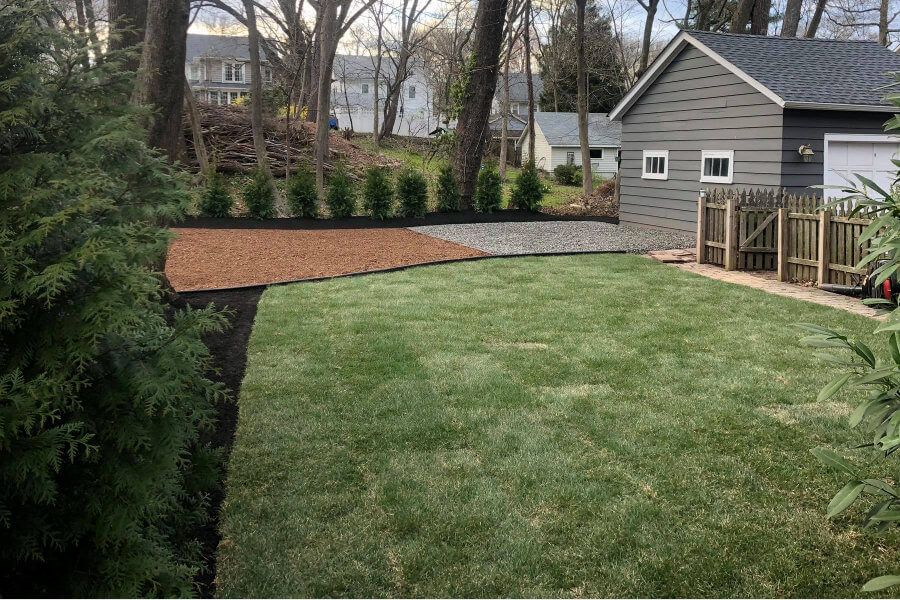 St. James Yard Drainage Contractors & Landscapers
St. James, MO 65559
Why St. James Home and Business Owners Love Titan
Using our unique diagnostic approach to evaluate and solve property maintenance issues accurately has earned us the trust of St. James home and business owners. Don Mutz dedicates himself to providing custom-designed solutions that enhance the functionality and appearance of your St. James residential or commercial property.
Property Maintenance Expertise
Don Mutz has more than 17 years of property maintenance experience, making him the area's expert for yard drainage, landscaping and paving solutions, outdoor fireplaces, outdoor kitchens and storm shelter installation. Titan's technical expertise provides us with the ability to evaluate your St. James, MO property's maintenance needs and implement an excellent solution!
Customized, Cost-Effective Solutions
We understand that every property has its unique characteristics. As such, we'll never offer you a "cookie-cutter" solution to your St. James home or business's drainage and landscaping needs. The professionals at Titan will design for you a customized water drainage system and landscape design that fits your budget and is geared toward the specific characteristics of your St. James property.
Specialized Equipment
We ensure that every job is done accurately and with minimal damage to your property by using advanced technology and specialized equipment to design and install customized yard drainage systems, landscaping, driveways and parking lots.
Outstanding Customer Service
We're known among our St. James clients for making their property maintenance projects stress-free and uncomplicated for them. We consistently earn recommendations from our clients, who know we always stand behind our work!
If you want a team of highly experienced professionals to enhance the appearance, safety and functionality of the property surrounding your St. James home or business, call Titan today at (908) 654-4944! Don Mutz provides every St. James client with exceptional customer service and customized, cost-effective paving, landscaping, yard drainage, outdoor kitchen and storm shelter solutions that deliver enduring improvements to their homes and businesses.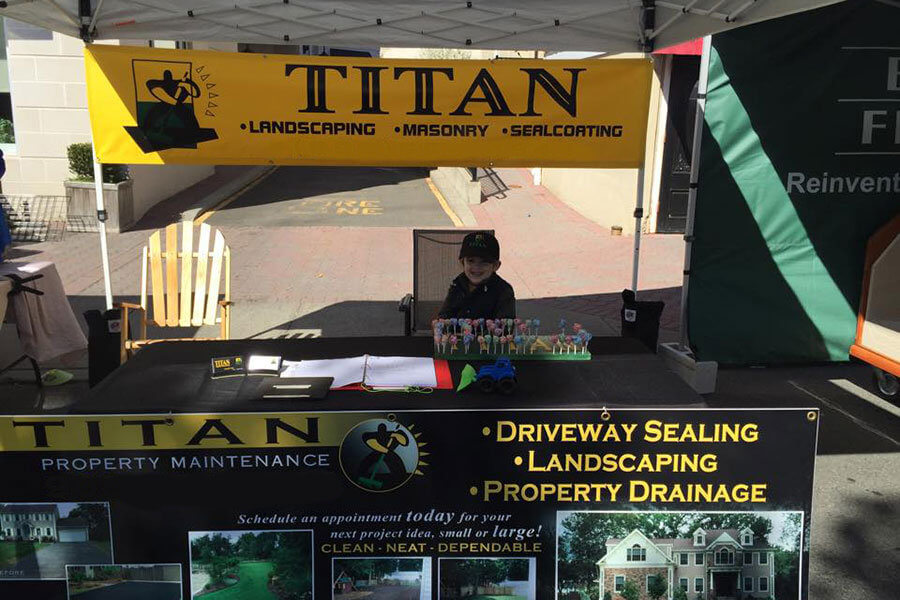 Titan Up Your Property Today!
The professionals at Titan have the wisdom, expertise and specialized equipment to diagnose and correct your property's maintenance issues and enhance the appearance of your residential or commercial property. Don Mutz is committed to providing you with exceptional customer service and developing customized, cost-effective yard drainage, paving, landscaping and storm shelter solutions that will result in enduring improvements to your home or business. We consistently deliver outstanding results that earn us positive reviews from our clients.
Schedule Estimate
Call Titan today at (573) 453-6379 to learn how our property maintenance experts can enhance the appearance, safety and functionality of the property surrounding your home or business.