South Central Missouri's Trusted


Landscaper Contractor
Beautiful Landscaping Starts with Proper Drainage
Depend on Titan's Landscape Drainage Experts
Do you wish you had a beautiful yard where you could entertain guests? Do you worry that the poorly groomed land surrounding your business gives potential customers an unfavorable first impression? Is it hard to get vegetation to grow in your yard? Don Mutz and his skilled Titan professionals will assess the strengths and weaknesses of your property and design a landscaping solution that allows it to reach its full potential. We're committed to providing you with a visually pleasing and functional yard, starting with an appropriate landscape drainage system that prevents stormwater accumulation and allows grass, plants and shrubs to thrive.
We Install Complete Landscape Drainage Systems
Yard Drainage Solutions that Help Your Landscape Thrive
Titan's water drainage experts know how to correct your property's existing yard drainage problems while also preventing new drainage issues from developing. Soil erosion that occurs as a result of inadequate stormwater drainage makes it impossible for a healthy lawn or garden to grow. Water accumulation also encourages insect infestations and can cause structural damage by exerting hydrostatic pressure on your home's foundation. To prevent these problems from occurring, crucial to install an effective yard drainage system that diverts water from pooling on your lawn or around your home's foundation. Don and his team will regrade your property correctly to discourage water from collecting on your lawn and install a catch basin and a network of underground drainage pipes to redirect stormwater to the street. For water that can't be drained directly to a road, we install underground dry wells that collect rainwater and allow it to seep naturally into the earth or exterior sump pumps. If you want a beautiful, flood-free yard, trust the experts at Titan for breathtaking landscaping and an integrated yard drainage system that eliminates your stormwater management issues!
The Right Equipment for the Job
We Use Specialized Drainage Equipment To Deliver Professional Results
Using specialized drainage equipment, the highly experienced team at Titan creates beautifully landscaped properties that are free from stormwater and groundwater drainage issues and have earned us a reputation as a well-respected water drainage contractor in Missouri. We minimize damage to your property and achieve extraordinary results by using the most advanced equipment. There's no need to worry about your fencing; at only 39 inches wide, the Bobcat E20 fits easily through most gates. With all-wheel steering, the Bobcat A770 is safe and effective for us to use on concrete, asphalt, pavers and lawns. The fat tires of the Toro Dingo minimize damage to your lawn, and the compact profile of the machine allows us to maneuver in tight spaces to haul soil, rocks and landscape debris or till, trench and grade your property. Don Mutz knows that it's essential for his team to use grade-control technology when excavating piped trenches to prevent the pipes from settling and causing future drainage issues. As such, we use a laser-guided excavator that provides us with precision grading control, and expertly prepare your land using a high-speed cultivator. By creating a consistent grade, we ensure you won't experience drainage issues caused by future soil erosion or pipe settling. You can depend on the Titan professionals for expertly designed and installed landscaping drainage systems!
Residential and Commercial Landscaping by Titan
Titan's full range of landscaping services are designed to fulfill all of your landscaping needs, from one-time transformations to ongoing landscape maintenance. Whether you want Don to make your residential property more inviting or give your commercial property a more professional appearance, we can increase your land's value by enhancing its functionality and appearance.
Landscaping and Hardscaping Services
From masonry services to landscape design, installation and maintenance, Don offers a comprehensive line of landscaping services. Our landscape maintenance services are designed to keep your property looking lush and manicured throughout the year. Titan's professional landscape designers will integrate your vision with their expertise to make your property a true extension of your home or business. We install everything from patios and steps to outdoor fireplaces and waterfalls. Our full line of landscaping services is sure to meet your needs:
Landscape Design Services
Front and backyard landscape design
Lighting design
Patio and walkway design
Tree and shrub selection
Masonry Services
Patios
Sidewalks and walkways
Steps
Retaining walls
Outdoor fireplaces
Fire pits
Pavers and concrete
Driveways
Landscaping Services
Landscaping Services
Lighting
Water features
Fencing
Sodding
Drainage and irrigation
Property management
Tree stump removal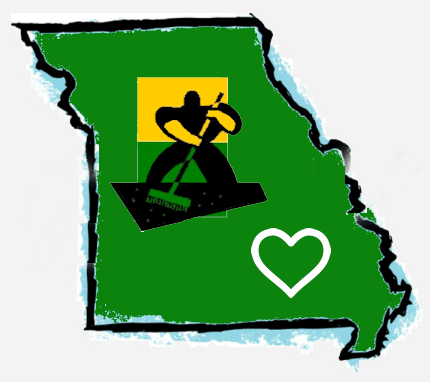 Titan Up Your South Central Missouri Property
Titan paving, yard drainage, landscaping, and outdoor kitchens proudly serves the South Central Missouri area, including:
Licking
Waynesville
Sullivan
Steelville
Houston
Jadwin
Doss
Rhyse
Lennox
Why Missouri Home and Business Owners Love Titan's Approach
South Central Missouri residents and business owners appreciate Don's comprehensive approach to landscaping because it provides them with lush, attractive property that's free from aggravating water drainage issues. Titan is dedicated to providing you with enduring home landscaping that's inviting to your guests and makes a positive lasting impression.
Landscaping Expertise
More than 17 years of experience in landscaping design, installation and maintenance has provided us with specialized industry knowledge that enables us to anticipate landscape drainage issues and proactively prevent their occurrence while designing a beautiful yard for your home or business.
In-Depth Analysis
The highly trained and knowledgeable landscaping professionals at Titan are well prepared to fully assess the characteristics of your Missouri property and determine the best drainage and landscaping solutions for your needs.
Specialized Equipment
Don provides his team with state-of-the-art precision equipment with which to prepare your property and install your landscaping and its integrated stormwater drainage system. Our specialized equipment minimizes damage to your property while ensuring optimal functionality of your yard drainage system and landscape or hardscape features.
We Listen
Don will take the time to listen to your concerns and requirements, and answer all your questions. He integrates your vision with his expertise to create a yard you can be proud of!
The expert team of Titan landscape designers and installers possess the knowledge, ability and specialized equipment to assess your property accurately and determine the optimal landscaping solutions for your yard. We're committed to enhancing the appearance and functionality of your residential or commercial property while providing you with excellent customer service and enduring landscape solutions. Our beautiful landscaping and hardscaping is the envy of neighborhoods throughout South Central Missouri.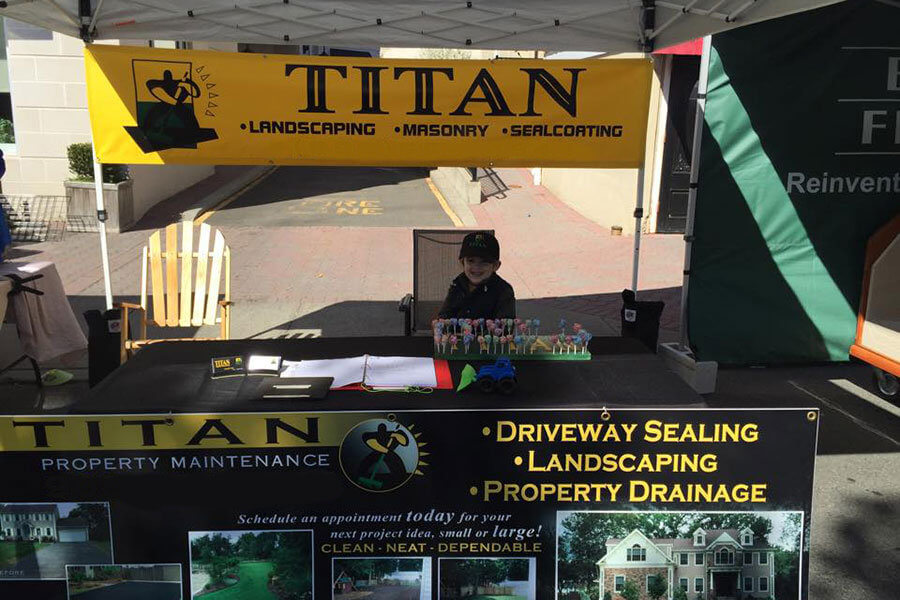 Titan Up Your Property Today!
The professionals at Titan have the wisdom, expertise and specialized equipment to diagnose and correct your property's maintenance issues and enhance the appearance of your residential or commercial property. Don Mutz is committed to providing you with exceptional customer service and developing customized, cost-effective yard drainage, paving, landscaping and storm shelter solutions that will result in enduring improvements to your home or business. We consistently deliver outstanding results that earn us positive reviews from our clients.
Schedule Estimate
Call Titan today at (573) 453-6379 to learn how our property maintenance experts can enhance the appearance, safety and functionality of the property surrounding your home or business.