South Central Missouri's Trusted


Land Grading Contractor
Precision Land Leveling by South Central Missouri's Landscape and Drainage Experts!
What is Precision Land Grading, and Why Is it Important?
Land grading is the process of reshaping and leveling the surface of your property by cutting, filling, smoothing, and compacting soil. It's used to correct drainage problems, improve a property's aesthetic appeal, or provide a properly prepared area for projects like sports field construction, driveway or parking lot paving, concrete building pads, swimming pools, and landscaping. Having your land professionally yard leveled not only improves the curb appeal of your yard, but gives you peace of mind that flooding and the effects of long-term groundwater accumulation won't cause extensive and costly damage to your driveway, parking lot, sports fields and courts, or the foundation of your home or business.
Improve Material Usage, Reduce Rework and Stacking, and Lower Operational Costs
Using
GPS and laser grading
equipment, Don Mutz and the team from Titan have the specialized skills necessary to assess the unique characteristics of your Missouri property, determine the precise drainage angle needed to prevent flooding, and accurately grade your property for an exceptional result.
Who Needs Titan's Professional Precision Land Grading Services?
Home and business owners throughout South Central Missouri rely on Titan Paving and Yard Drainage for precision grading that significantly improves the usability of their land. From yard leveling to sports field grading, our team of experts will use computerized grading to provide you with the most accurate results for your custom grading project or concrete pour. Missouri residents and business owners depend on the skilled and experienced Titan team to assess their property and prepare it for a variety of projects from leveling land and sports fields to concrete pours:
Horse Arenas
Festival Areas
Tennis, Pickleball and Basketball Courts
Field Hockey, Baseball, Soccer, Softball, Football and Lacrosse Fields
Track and Field Arenas
Running, Walking and Biking Paths and Tracks
Golf Courses
Patios around Pools and Gazebos
Asphalt Paving
Concrete Pouring
Effective Grading Solutions
We Think of Everything
Titan Land Grading Company's highly trained team of precision grading specialists has the skills and experience to grade your land ideally for your project. Before starting any land grading project, our team comprehensively evaluates the property and its surroundings for elevation, water drainage, and existing stormwater management systems. Our findings help us determine the best way to prepare the area to prevent flooding in your yard or future driveway, parking lot, or sports field. We can also assist with project planning, including measurements and materials requirements assessment.
GPS and Laser Grading for Sports Fields and More!
At Titan, we know how important it is that your new sports field, golf course, horse arena, or bike path is safe for athletes and easy to maintain. That's why we carefully assess the characteristics of your property, design a customized land grading plan to meet your needs, and use specialized machinery equipped with state-of-the-art technology to provide you with fast, precise and cost-effective GPS and laser-guided land grading. Our Bobcat T870 has an automated Dozer Blade that enables us to perform fine grading of all types of soil within ⅛ inch accuracy of the ideal drainage angle while avoiding damage to your underground pipes and surrounding property. Leveraging decades of industry expertise and using top-notch equipment, we prepare your land so that your future sports field drains efficiently, minimizing field prep time and maximizing field usability. From sports fields and arenas to patios, driveways and parking lots, you can count on Don Mutz and his team of experts at Titan Paving and Yard Drainage to precisely grade your land for a safe, attractive and easy-to-maintain result. Our exceptional skills and our use of specialized equipment have earned Titan a reputation as a top land grader and water drainage expert.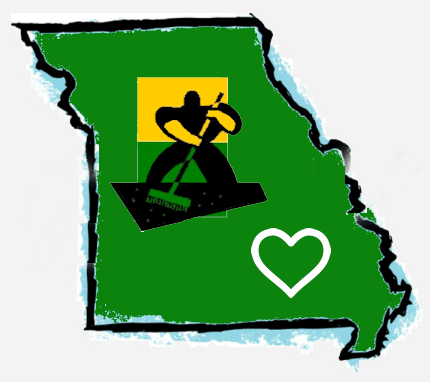 Titan Up Your South Central Missouri Property
Titan paving, yard drainage, landscaping, and outdoor kitchens proudly serves the South Central Missouri area, including:
Licking
Waynesville
Sullivan
Steelville
Houston
Jadwin
Doss
Rhyse
Lennox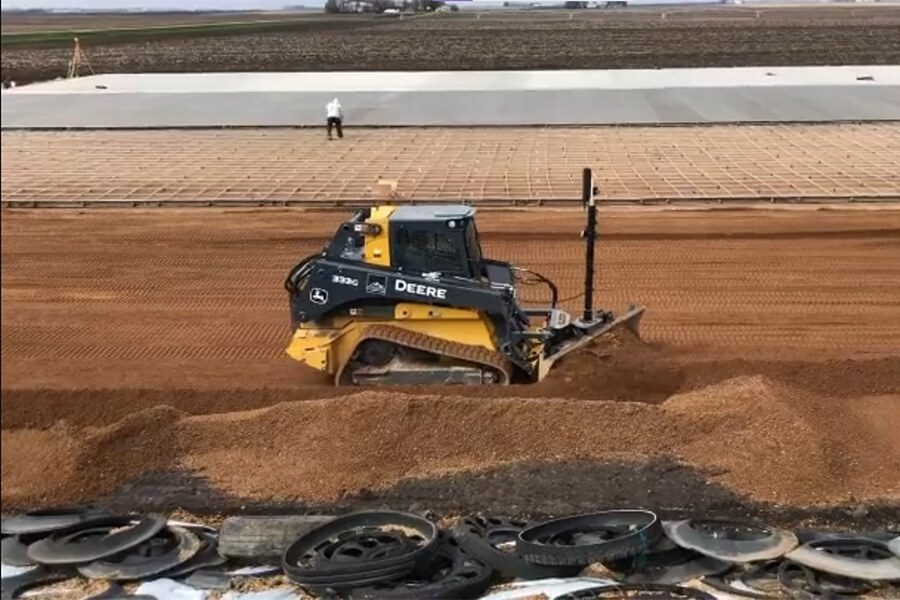 Precision Land Grading Services for Sports Fields in Dent County, Missouri

4 Reasons Business Owners Choose Titan
South Central Missouri facility managers, home and business owners appreciate Titan's unique diagnostic approach to addressing their property grading needs. We're committed to using our expertise and specialized equipment to thoroughly evaluate and precisely grade your land to prevent storm water from pooling on your residential or commercial property.
1. Property Maintenance Expertise
Don Mutz and his team of expertly trained professionals at Titan have accumulated over 17 years of property maintenance experience. From yard drainage, landscaping and paving to storm shelter installation, you can rely on us to leverage our technical expertise to assess the maintenance needs of your Missouri property and deliver a solution that exceeds your expectations!
2. Customized, Cost-Effective Solutions
At Titan, we recognize that every property has its own set of drainage and landscape issues. We'll never propose a "cookie-cutter" solution when evaluating the property maintenance needs of your home or business. We deliver only customized water drainage systems and landscape designs tailored to your budget and the specific characteristics of your South Central Missouri property.
3. Specialized Equipment
Our skilled team of experts use computerized grading equipment to determine the precise angle at which to grade your land. This advanced technology, combined with our specialized skills, enables us to improve the functionality and appearance of your property while minimizing damage.
4. Outstanding Customer Service
Our Missouri clients like working with us so much that they consistently recommend us to their friends and colleagues. We make every property maintenance project stress-free for our clients, and we always stand behind our work.

Titan Scores!
When we began to convert part of our commercial property into an outdoor soccer field complex, our biggest concern was flooding and field downtime. We had Don Mutz from Titan evaluate the property, and he knew exactly what needed to be done to protect our investment and keep the fields safe for play. I was very impressed with his knowledge and the advanced technology and equipment his team uses. GPS- and laser-guided grading provide them with the ultimate control over drainage angle and the Bobcat T870 with the Dozer Blade moves and smooths the dirt precisely. The end result is a masterpiece! Last season, the fields drained quickly and we had minimal downtime after rainstorms. I'm so glad we trusted Titan to keep our fields playable!
~ John M., Rolla, MO 65401
(Google Review)
Check Out Our 5-Star Reviews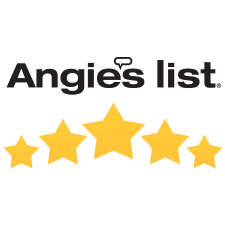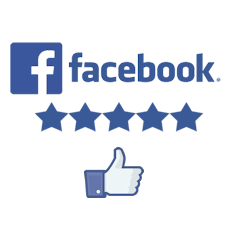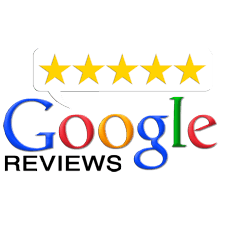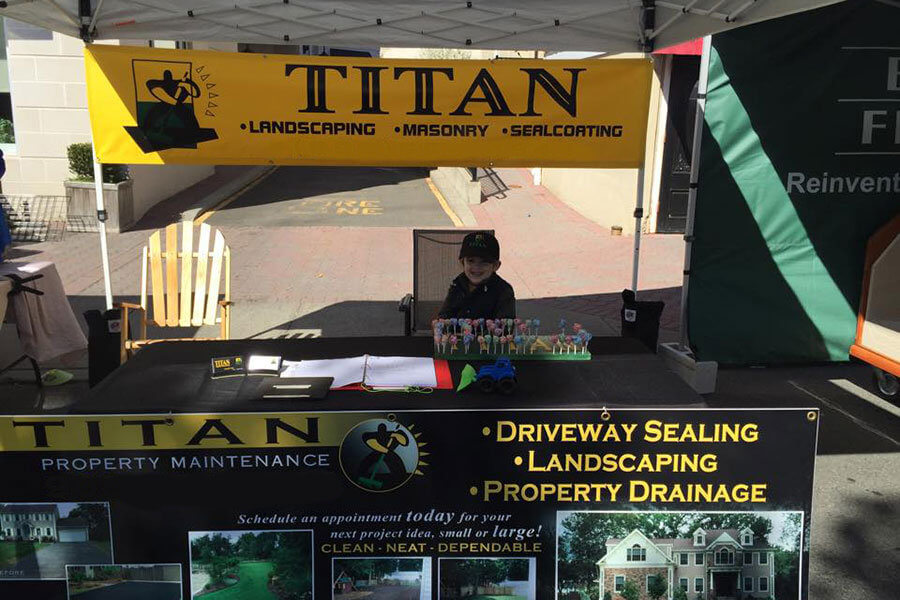 Titan Up Your Property Today!
The professionals at Titan have the wisdom, expertise and specialized equipment to diagnose and correct your property's maintenance issues and enhance the appearance of your residential or commercial property. Don Mutz is committed to providing you with exceptional customer service and developing customized, cost-effective yard drainage, paving, landscaping and storm shelter solutions that will result in enduring improvements to your home or business. We consistently deliver outstanding results that earn us positive reviews from our clients.
Schedule Estimate
Call Titan today at (573) 453-6379 to learn how our property maintenance experts can enhance the appearance, safety and functionality of the property surrounding your home or business.