South Central Missouri's Trusted


Parking Lot and Driveway Paving Company
We Think of Everything: Drainage, Grading and Paving
The experts at Titan Paving, Yard Drainage and Grading have been installing flood-free, durable asphalt parking lots and driveways for over 17 years. Our well-honed, comprehensive asphalt installation process eliminates the need for you to hire and coordinate multiple contractors. Don and his team handle all phases of paving, from design through installation, making it cost-effective and convenient for you to have your driveway or parking lot installed. Our paving professionals know that installing a durable, functional parking lot requires astute insight and expert planning. Before beginning any paving project, we comprehensively evaluate the property and its surroundings for elevation, water drainage and existing stormwater management systems. Based on our findings, we determine the best way to adequately prepare the area to be paved to prevent flooding on your future driveway or parking lot. Titan's highly trained team of paving and yard drainage specialists have the know-how and experience to create a functional, attractive and durable paved driveway or parking lot for you.
Effective Driveway and Parking Lot Paving and Drainage Solutions
To prevent flooding on your driveway or parking lot, it's crucial to properly grade the area so that stormwater runoff can't pool on or around the pavement. Titan's experts use specialized equipment that allows us to precisely grade your property to prevent water from collecting in the area. We'll also install a catch basin to collect stormwater and direct it's flow to the street by installing an extensive network of underground drainage pipes. Since not all water can be routed directly to the road, we'll install underground dry wells to collect rainwater and allow it to seep naturally into the ground or exterior sump pumps. You can count on the Don Mutz and his team of experts at Titan Yard Drainage, Paving and Grading to design and install an attractive paved driveway or parking lot and integrated stormwater drainage system for your property!
How Does Titan Provide Both Affordable and Durable Paving?
Comprehensive Property Evaluation & Precision Paving Equipment
Experience has proven that having a thorough understanding of your property's characteristics is crucial in helping us create a durable driveway or parking lot that's free from stormwater drainage issues. Before embarking on your paving project, the Titan experts will evaluate the elevation, water drainage and existing stormwater management systems of your property and its surroundings. This information allows us to design and install a flood-free parking lot or driveway that will be both functional and durable, saving you unnecessary future hassle and costs. Don Mutz has been using specially designed paving and landscaping equipment to create optimally functioning, attractive paved driveways and parking lots for more than 17 years. Our precision equipment lowers your costs in several ways. First, our specialized equipment minimizes damage to landscaping and fencing that would be ruined by bulky and imprecise paving equipment. Also, our equipment provides us with the ability to accurately install an underground drainage system that will help extend the life of your asphalt driveway or parking lot. For example, our state-of-the-art grading machines allow us to achieve consistent slope and leveling of your site. This both encourages above-ground water drainage and enables us to lay your underground drainage pipes at precise angles. Finally, our specialized paving equipment enables us to ensure that the asphalt of your paved area will perform at its highest level. Using a computer-aided roller allows us to optimize asphalt compaction to remove excess air and achieve peak asphalt performance. Our exceptional skills and our use of specialized equipment have earned Titan a reputation as a top asphalt paver and water drainage expert.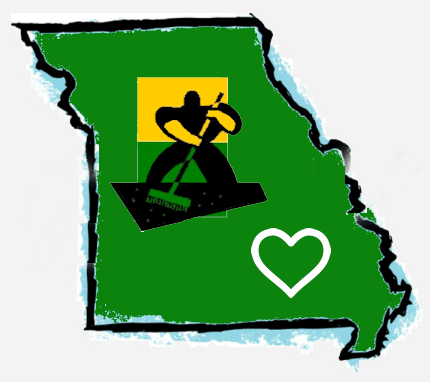 Titan Up Your South Central Missouri Property
Titan paving, yard drainage, landscaping, and outdoor kitchens proudly serves the South Central Missouri area, including:
Licking
Waynesville
Sullivan
Steelville
Houston
Jadwin
Doss
Rhyse
Lennox
Why Missouri Home and Business Owners Choose Titan Paving
Don Mutz, owner of Titan Yard Drainage, Paving and Grading, is known among South Central Missouri home and business owners for designing and installing functional, durable and attractive paved driveways and parking lots with integrated stormwater drainage systems. The Titan team is committed to leveraging our skills and experience to provide you with a flood-free driveway or parking lot that you can be proud of!
Paving Expertise
With over 17 years of paving and stormwater management experience, the highly trained and knowledgeable professionals at Titan are well prepared to assess the characteristics of your Missouri property and determine the best drainage and paving solutions for your needs.
Customized, Cost-Effective Paving Solutions
At Titan, we recognize that no two properties are alike. That's why we comprehensively evaluate your South Central Missouri property to determine the best way to provide you with an affordable, durable driveway or parking lot that's free from stormwater drainage issues.
Specialized Equipment
Titan's use of specialized precision equipment to prepare your land and install your driveway or parking lot and its integrated stormwater drainage system minimizes damage to your property while ensuring optimal functionality of your paved area.
Outstanding Customer Service
Titan makes it stress-free for our Missouri residential or commercial clients to have a parking lot or driveway installed. Don's clients consistently recommend him to their friends because they appreciate that he always stands behind his team's work and is easy to do business with.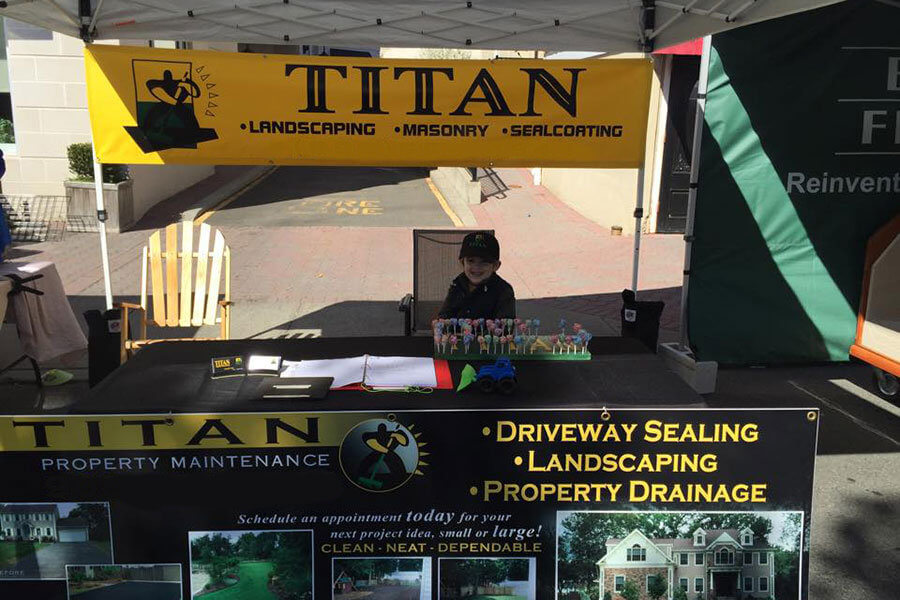 Titan Up Your Property Today!
The professionals at Titan have the wisdom, expertise and specialized equipment to diagnose and correct your property's maintenance issues and enhance the appearance of your residential or commercial property. Don Mutz is committed to providing you with exceptional customer service and developing customized, cost-effective yard drainage, paving, landscaping and storm shelter solutions that will result in enduring improvements to your home or business. We consistently deliver outstanding results that earn us positive reviews from our clients.
Schedule Estimate
Call Titan today at (573) 453-6379 to learn how our property maintenance experts can enhance the appearance, safety and functionality of the property surrounding your home or business.