South Central Missouri's Trusted


Outdoor Kitchen Contractor
Let Titan Help You Enjoy Your Backyard
Do you wish you and your family could enjoy your backyard in good weather? Would you enjoy the luxury of an outdoor kitchen that makes meal preparation simple and enjoyable? Would transforming the land surrounding your restaurant or bar into an outdoor kitchen and patio area attract more business? The experts at Titan can create for you a customized outdoor living space that makes your yard more enjoyable, adds value to your home or business, and complements the beautiful South Central Missouri landscape while reflecting your distinctive style.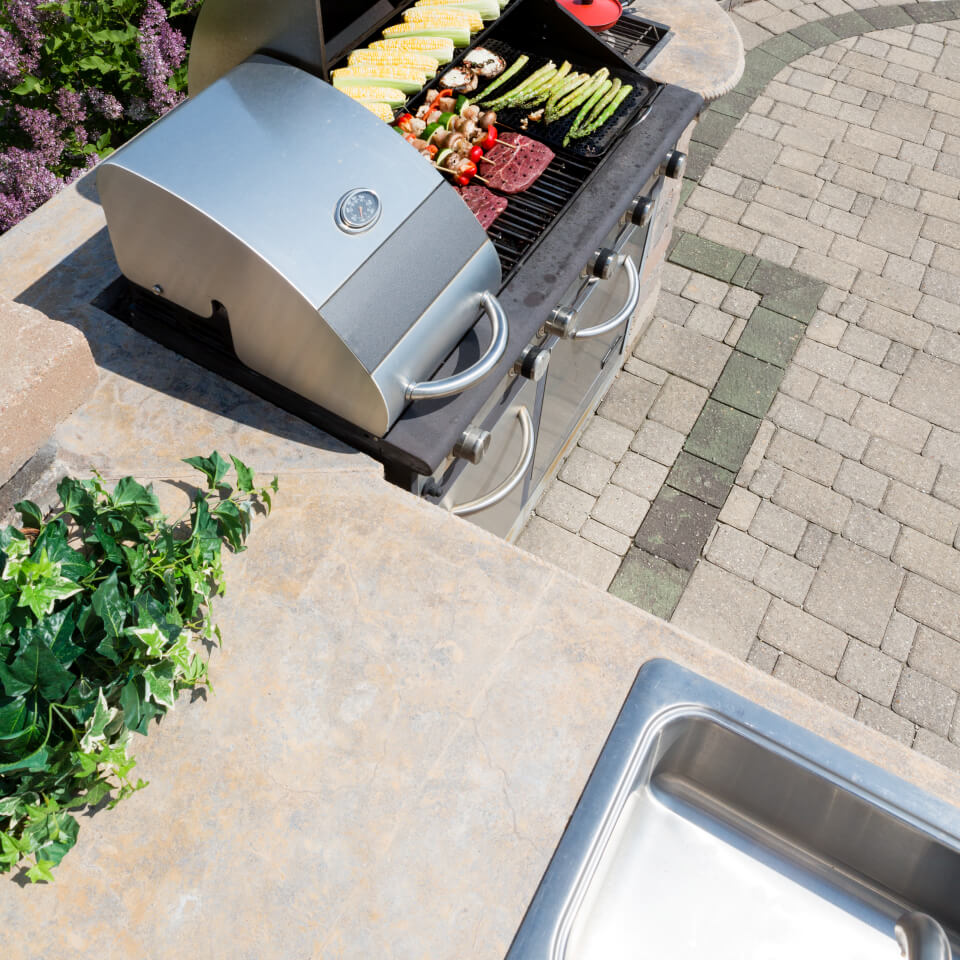 Custom-Built Outdoor Kitchens
A customized outdoor kitchen extends your functional living space, making it a perfect addition to your backyard. Titan's experts can design and install a luxurious outdoor kitchen and bar area that makes your property an ideal space for entertaining. Our expert designers will optimize your space by configuring a straight, L-shaped or U-shaped kitchen island that's functional and leaves you plenty of room to move around.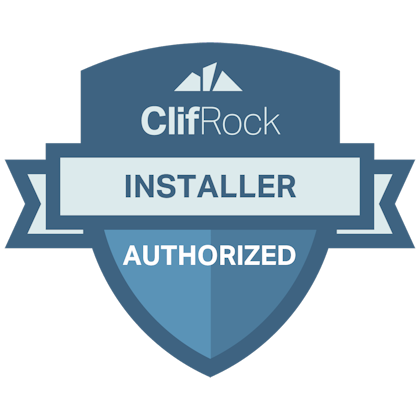 Patios, bars and more...
From traditional masonry to ClifRock®, our outdoor kitchen installers have the experience and skills to use an array of durable, aesthetically pleasing materials available to create an outdoor kitchen, patio, bar, retaining wall, water feature, firepit, or firepalce that reflects your unique style. Our kitchen installs can include kitchen planning and design, appliance installation, plumbing and drains, electrical wiring and lighting installation, water and gas, cabinetry and seating, custom manufacturing of panels and countertops, drainage, masonry (fireplace, bar, water features, and sitting walks), site preparation, grading, and landscaping services.
A Functional Yard Starts with Proper Drainage
The professionals at Titan are committed to providing you with a durable, attractive outdoor kitchen. As such, we take a comprehensive approach to assessing the strengths and weaknesses of your property. Proper stormwater drainage is crucial to your property's ability to support an outdoor patio and kitchen area. Stormwater that pools on your property is unattractive and can cause damage to your home or commercial building's foundation and other structures on the land. Also, standing water can pose a health threat to your family, pets or customers. With over 17 years of experience, Don Mutz, owner of Titan, is adept at determining how to correct your property's existing yard drainage issues while preventing new problems from developing.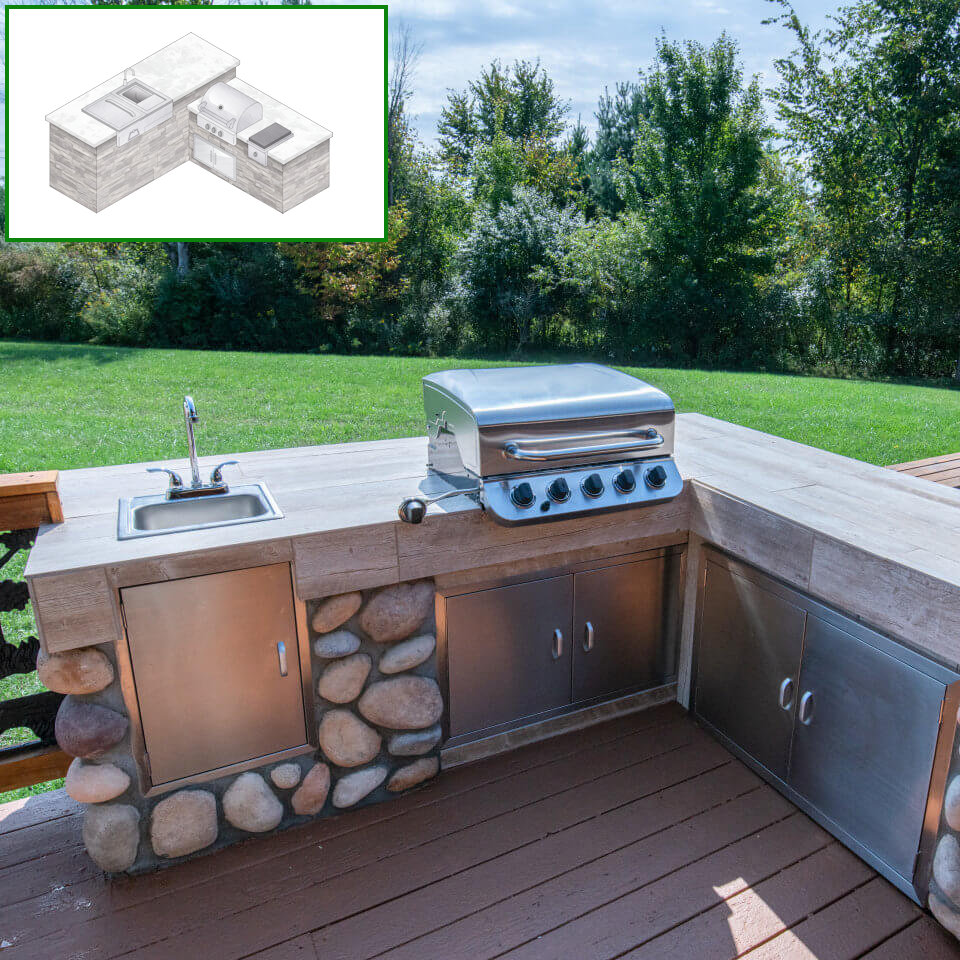 The Right Equipment for the Job
We Use Specialized Equipment To Deliver Professional Results on Every Project
Don Mutz and his highly experienced team will use specialized equipment to accurately grade your property and install a dependable water drainage system before installing your top-quality outdoor kitchen. We've earned our reputation in Missouri as an excellent water drainage contractor and outdoor kitchen installer by using the most advanced equipment that minimizes damage to your property. At only 39 inches wide, the Bobcat E20 fits easily through most gates, eliminating damage to your property's fencing. The Bobcat A770 has all-wheel steering, making it safe and effective for us to use on lawns, concrete, pavers and asphalt. The Toro Dingo has fat tires and a compact profile, allowing us to easily maneuver in tight spaces while minimizing damage to your property and lawn. We use state-of-the-art grade-control technology when excavating piped trenches to prevent the pipes from settling and causing future drainage issues. Our laser-guided excavator provides us with precision grading control, and our high-speed cultivator helps us expertly prepare your land. Because we prepare your yard correctly, you won't experience drainage issues caused by future soil erosion or pipe settling. You can depend on the Titan professionals for expertly designed and installed drainage systems and outdoor kitchens!
Beyond Kitchens: Patios, Bars, and more...
From traditional masonry to ClifRock®, our outdoor kitchen installers have the experience and skills to use an array of durable, aesthetically pleasing materials available to create an outdoor kitchen that reflects your unique style.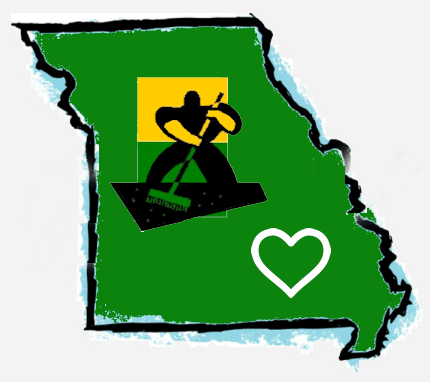 Titan Up Your South Central Missouri Property
Titan paving, yard drainage, landscaping, and outdoor kitchens proudly serves the South Central Missouri area, including:
Licking
Waynesville
Sullivan
Steelville
Houston
Jadwin
Doss
Rhyse
Lennox
Why Missouri Residents Love Titan's Approach to Outdoor Kitchen and Patio Installation
Don Mutz's integrated approach provides your property with adequate stormwater drainage and an attractive, durable outdoor kitchen and patio area that will increase the value of your home and make your yard a destination. Titan is dedicated to providing you with customized, cost-effective solutions that enhance your property's value and functionality.
Customized Outdoor Kitchen Solutions
Don Mutz develops individualized outdoor kitchen and patio solutions for each client. He'll tailor the style and configuration of your outdoor kitchen, bar and patio area to your preferences and the characteristics of your South Central Missouri property.
Yard Drainage Expertise
More than 17 years of experience providing yard drainage solutions has given us the insight and specialized skills to address your residential or commercial property's stormwater management issues. We'll design an integrated solution that includes a dependable yard drainage system, a properly landscaped yard, and an attractive and functional outdoor kitchen and patio area that makes the best use of your yard.
Specialized Equipment
We use state-of-the-art equipment to provide each of our Missouri clients with dependable, effective drainage solutions and landscaping that makes our outdoor kitchens an enduring and valuable part of your home or business. Our equipment allows us to install your water drainage system and outdoor living space with precision while minimizing damage to your property.
Outstanding Customer Service
We make it stress-free for our Missouri clients to have an outdoor kitchen and living area designed and installed, and we always stand behind our work. Our clients like to work with us and consistently recommend us to their friends and colleagues in Missouri.
Complete Solutions
Titan is the South Central Missouri outdoor kitchen contractor with the insight, skills and specialized equipment to accurately evaluate your yard and make the most of your residential or commercial property by providing you with optimal drainage, landscaping and outdoor kitchen solutions. We're committed to enhancing the functionality and value of your property while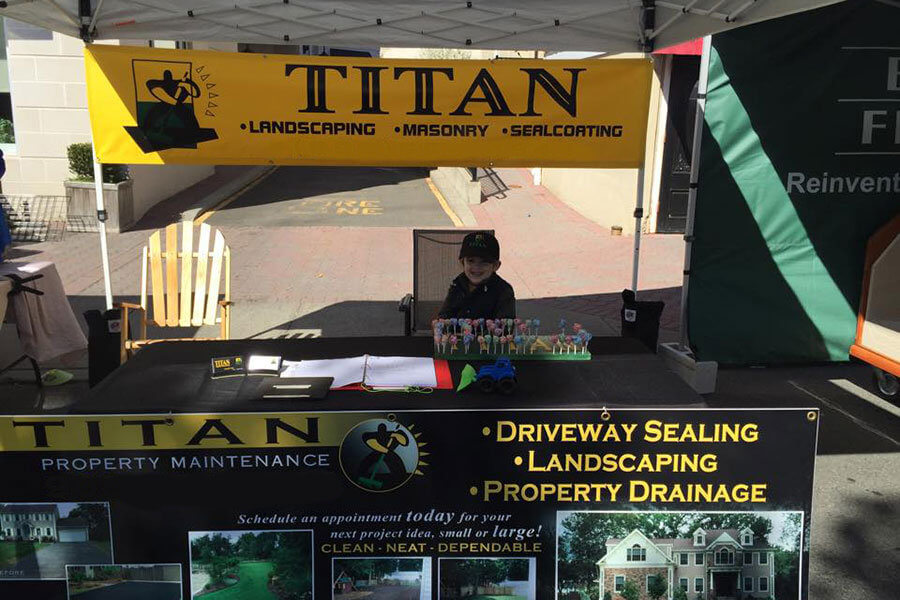 Titan Up Your Property Today!
The professionals at Titan have the wisdom, expertise and specialized equipment to diagnose and correct your property's maintenance issues and enhance the appearance of your residential or commercial property. Don Mutz is committed to providing you with exceptional customer service and developing customized, cost-effective yard drainage, paving, landscaping and storm shelter solutions that will result in enduring improvements to your home or business. We consistently deliver outstanding results that earn us positive reviews from our clients.
Schedule Estimate
Call Titan today at (573) 453-6379 to learn how our property maintenance experts can enhance the appearance, safety and functionality of the property surrounding your home or business.